We have the answers to some of our customers most common questions outlined below.

If you have a particular question that is not addressed here, please feel free to call our office 518.674.0908, or e-mail us: averillparkseptic@yahoo.com and we will be happy to assist you.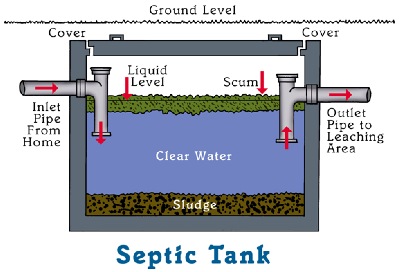 How do septic systems work?

A septic system is comprised of two main components, a septic tank and a drainage system.

Household wastewater flows into the septic tank and separates forming three layers. The solids settle to the bottom of the tank and form the "sludge" layer. The effluent (clear liquid) layer remains suspended in the center of the tank. Cooking oils and grease, toilet paper and soap foams rise to the top of the tank and form the "scum" layer.
Septic tanks also have what are referred to as inlet and outlet baffles. The inlet baffle of the septic tank serves to reduce the amount of turbulence made when the wastewater from the house enters the tank. The outlet baffle of the septic tank plays a vital role in the protection of the drainage system by preventing solids from escaping the septic tank.
Septic tank cleanings serve to remove built-up sludge and scum layers from the tank, ensuring that only the liquid effluent (no sludge or scum) is released to the drainage system.

In most cases, the drainage system is a leachfield (or absorption field). This consists of an outlet line from the septic tank to a distribution box which evenly disperses effluent among perforated laterals to be filtered through the surrounding material.

In addition to the leachfield described above, some drainage systems include an additional tank called a pump chamber located beyond the outlet of the septic tank and before the leachfield. The pump chamber houses what is called an effluent pump. Effluent pumps are used to force the effluent from the septic tank to the leachfield. This application is usually adapted when the leachfield is at an elevation higher than the septic tank. Systems that include effluent pumps have added necessity for regular septic tank cleanings to prevent the sludge and scum from invading the pump.

In other cases, the drainage system is a drywell (or cesspool). This consists of an outlet line from the septic tank to a concrete structure with no bottom and perforated sides through which the effluent filters into the surrounding material.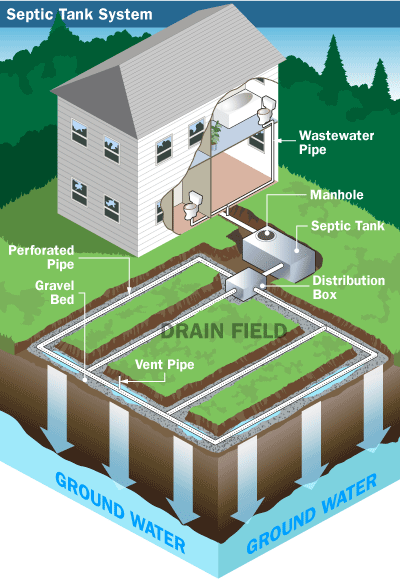 How often should my septic tank be pumped?

The Rensselaer County Department of Health recommends that homeowner's have their septic tanks cleaned out every 2-3 years, depending on usage. There are several factors that can impact the condition of the septic tank contents. These factors include (but are not limited to): tank size, number of people in household, water usage, laundry, use of antibacterial products, leaky faucets, etc.

When our technicians perform septic tank cleanings, they make a suggestion for the next cleaning date. That suggestion is recorded by our office staff and a reminder postcard is sent out at the recommended time. At that point, the customer can call our office to schedule an appointment.


I am having a party, should I have my tank pumped first?

If you have not recently had your septic tank cleaned and you are anticipating a large number of people will be using the bathroom(s), even if only for an afternoon or evening, it would be beneficial to have your septic tank pumped first. Several people using the bathroom means excessive wastewater flowing to your septic system.

A septic tank typically appears to be "full" about a week or so after it has been cleaned out. Even regular, everyday use accumulates volume in the septic tank. Once the liquid level reaches the normal working level (or level of the baffles) in the tank, each flush, or use of any drain for that matter, sends effluent out to the absorption field.

If the solids in the septic tank have accumulated since your last tank cleaning and are close to the level of the outlet baffle in the tank, there is potential for solids to escape to the absorption field. This is especially a risk in periods of heavy use . . . such as multiple guests flushing away.

In addition, for marginal septic systems (those septic systems which are on the verge of becoming failed systems), or septic systems which have been installed in soil which is not optimum for drainage, a little extra use is usually all it takes to push the system over the edge and create emergency situations such as back-ups or sewage leaking on the lawn.

In any case, septic systems are designed based on the number of bedrooms in the home. For example, the design for a 3 bedroom home would be safe for regular daily use by 6 people (2 per bedroom). Any usage over that estimate, even for a short period of time, can potentially harm the septic system. Keep this in mind not only for parties, but also for vacationing house-guests, relatives moving in, additions to the family, etc.

If you are planning a party, it certainly would not be a bad idea to call and have your septic tank pumped out first. Or, you could always rent a portable restroom unit (Visit our Portable Restrooms page for more information and pictures).


Are products like Rid-X(R) effective? Should I be using them?

Actually, we do not recommend the use of products like Rid-X(R). Research shows that in many cases, the use of septic tank/system additives leads to the breakdown of solids in the septic tank. This coupled with the increased production of methane gas can cause the solids to rise in the septic tank and escape through the outlet of the tank. As this occurs, the solids collect in the leach laterals. In addition, enzyme additives cause the floating scum layer of the septic tank to break up (instead of floating on top) thereby increasing the chances of the fats, cooking oils, grease, toilet paper, etc. floating out to the leach field and causing build-up. In time, either of these processes can ultimately result in the failure of a leach field.

Natural bacteria already exists in septic tanks through the waste that is flushed on a regular basis. The only reasons for the application of additional natural bacteria would be: 1. To jump start the natural treatment process when a septic tank is pumped out (and the bacteria is removed with the waste). 2. If someone in the household uses antibiotics or prescription medications that kill the natural bacteria. 3. There is heavy use of anti-bacterial cleaners, soaps or detergents in the household that counteract the properties of the natural bacteria. In cases such as these, we do have natural bacteria available for purchase.

It should be noted that any product claiming to eliminate the need for septic tank cleanings is erroneous. Research proves that regular septic tank cleanings and system maintenance are the best way to prevent damage and costly repairs to septic systems.



Does Averill Park Septic service my area?

We are Serving the Entire Capital District including:
Albany, Alps, Altamont, Austerlitz, Averill Park, Babcock Lake, Berlin, Berne, Bethlehem, Boyntonville, Brainard, Brunswick, Buskirk, Canaan, Castleton, Center Brunswick, Chatham, Cherry Plain, Clifton Park, Cohoes, Colonie, Craryville, Cropseyville, Defreestville, Delanson, Delmar, Duanesburg, Dunham Hollow, Eagle Bridge, Eagle Mills, East Chatham, East Greenbush, East Nassau, East Poestenkill, East Schodack, Ghent, Glenmont, Grafton, Green Island, Greenfield Center, Guilderland, Halfmoon, Haynersville, Hoags Corners, Hoosick, Hoosick Falls, Johnsonville, Kinderhook, Latham, Lebanon Springs, Malden Bridge, Mechanicville, Melrose, Menands, Nassau, New Lebanon, Niskayuna, Niverville, North Chatham, North Greenbush, North Petersburg, North Schodack, Old Chatham, Petersburg, Pittstown, Pleasantdale, Poestenkill, Potter Hill, Raymertown, Rensselaer, Rexford, Rotterdam, Sand Lake, Saratoga Springs, Schaghticoke, Schenectady, Schodack, Schodack Landing, Selkirk, Slingerlands, Speigletown, Stephentown, Stillwater, Taborton, Taconic Lake, Troy, Valatie, Valley Falls, Voorheesville, Waterford, Watervliet, West Lebanon, West Sand Lake, Wynantskill and surrounding areas.

If you don't see your town/city on the list, give us a call and we will certainly let you know if we can assist you.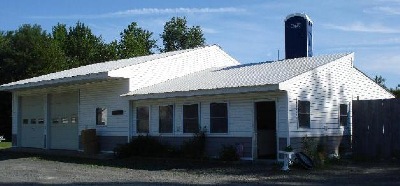 Averill Park Septic Service Headquarters


Our Blog:
http://www.averillparkseptic.com/do-not-ignore-that-gurgle/

Septic Tank Dangers:
http://www.youtube.com/watch?v=lV51OJHNiAA


Good Informational Video from Washtenaw County, MI Health Department:
http://www.ewashtenaw.org/government/departments/planning_environment/environmental_issues/septic_video
(Note: Rensselaer County, NY recommends septic tanks be cleaned out every 2-3 years depending on usage).

Advice on Living the Country Life:
http://www.brownfieldnetwork.com/resource_other/20071120/83dc8fb8-9aa0-1c0d-011c1bb3311522d0/053514/LCL-Long-Show01-2007-November26.mp3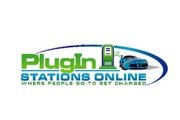 For our environmentally friendly customers:
http://www.pluginstationsonline.com/index.html

Residential, commercial and municipal charging points for the rapidly expanding plug-in hybrid and EV markets.