(518) 674-0908

| | | |
| --- | --- | --- |
| Connect with us: | | |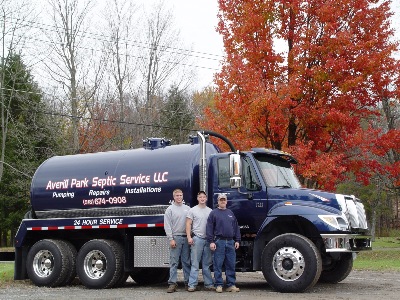 The
Septic Pros

Solving all your septic problems!


Averill Park Septic Service, LLC. is a family owned and operated business. Our entire staff strives to provide customers with elite service backed by expertise in our field.

Averill Park Septic employees encourage customers to ask questions. As professionals, we consider it our job to educate homeowners on their septic systems and provide them with a better understanding of the operation and maintenance of the system's components.

In addition to providing prompt, reliable service, our professional and courteous staff are equipped with the knowledge and technology to handle all of our customer's needs. Averill Park Septic Service customers are treated with respect from the moment their call is answered until the job is done.

As a 24 hour Emergency Service provider, our customers can be sure that they will be taken care of.

We encourage you to browse through our site and call or e-mail us with any questions you may have. Our contact information can be found on the "Contact Us" page.